It's finally time to reveal the place where we kick off the greatest (at least in our opinion) photo event of the year – Stockholm Fotomaraton! This year we will start from Skrapan's courtyard*, in the middle of Södermalm, with our new partner Skrapan.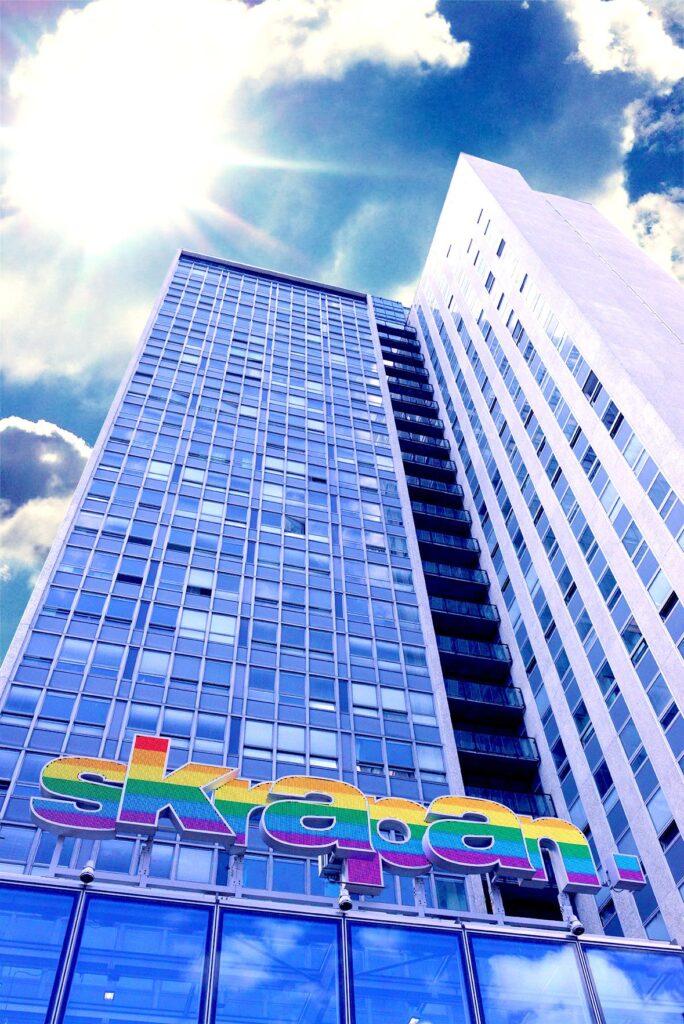 Outdoors, just outside Södermalm's mall and one of Stockholm's characteristic landmarks, Skrapan, we plan to kick off this year's greatest photo challenge on August 21st.
Do we dare to hope for a start with all participants present? If we all try to get vaccinated and keep our distance, then maybe? Otherwise, our plan is that, just like last year, we will run several smaller starts. How many and how big, that is something we will have to get back to later.
We look forward to seeing you all in August!
Gabriel & Emil
How do you book a starting time, if needed?
A couple of weeks before the event, when we have a good idea of ​​what restrictions are likely to apply then, all registered will receive an email about when and how to book your starting time. Of course you can go with friends, we will not just hand out starting times but you get to choose.
* Of course, this applies provided that current restrictions allow. If necessary, the event can be adjusted to different extents and in the worst case digitally. We, Emil & Gabriel, however, work hard together with partners to ensure that we, like last year, can meet physically, safely and in a legal way.