We are looking for you who want to work with the Stockholm Photo Marathon. There are two different volunteer groups to apply to: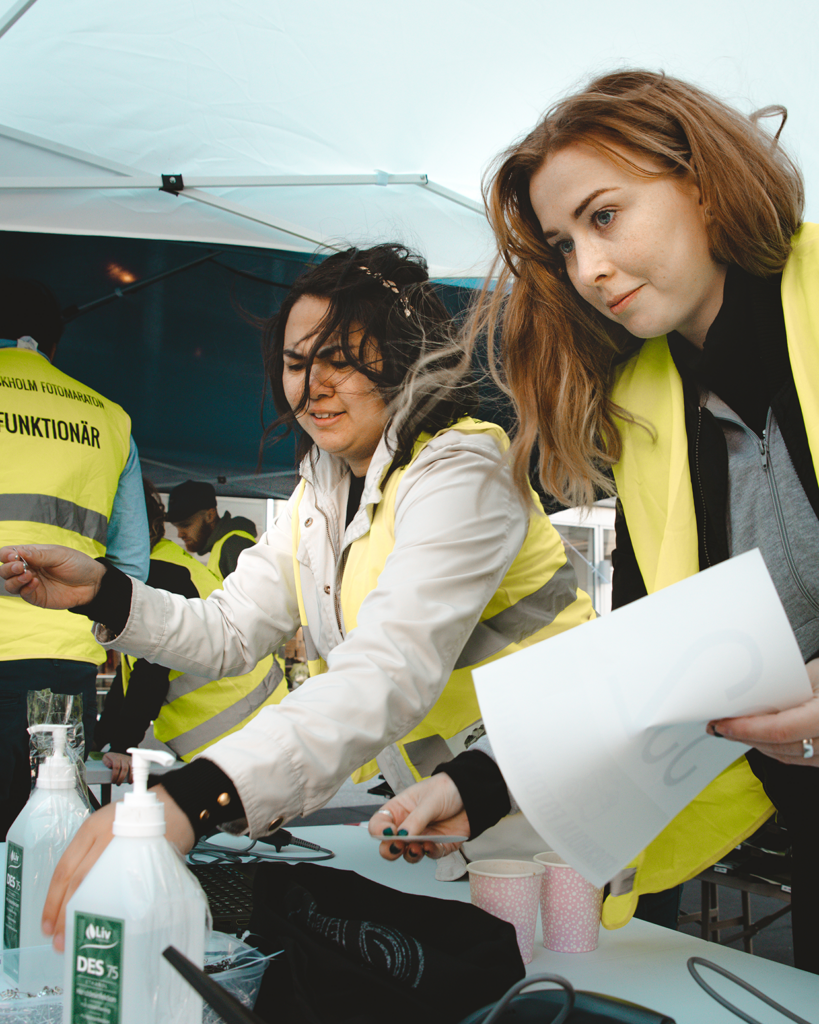 Volunteer
We are looking for you who want to help make the Photo Marathon a fantastic photo party. We can promise that you will have a great time with us who organize it! You will with a little of everything: check-in participants, receive the participants at the finish line, and on-site at our stations during the competition. But not least: be part of us all and build a fantastic atmosphere and at the same time have as much fun as the participants.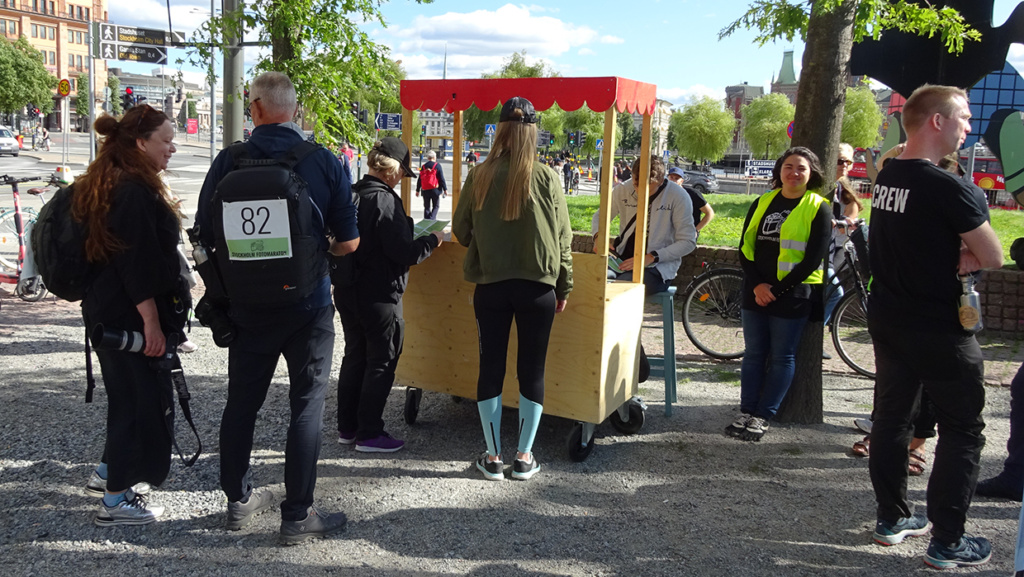 What does it mean to be a volunteer?
You, as a volunteer, are very important. We work together a lot, but we have great fun in the meantime. We all help to rig everything and make sure everything works well and smooth, and then we all help to pack up. Then we have our particular roles: the media team works a lot with good content, and the volunteers help the participants to a fun experience.
What's in it for you?
During the day, we offer all food, and you will always have access to sweets, fruit, coffee, and such. Before the event, we usually try to meet to hang out, get to know each other and talk to each other. Then you get a unique Photo Marathon t-shirt that only we who work with the event wear.
Hope you want to join the crew! Search for being a volunteer 2023!
Fill out the form with short info about yourself and what you are interested in volunteering in, and we will get back to you. Looking forward to hearing from you!
If you have questions, please mail us info@fotomaraton.se!