Stockholm Fotomaraton 2021 is another unique event in our history where during the ongoing pandemic we managed to break a new participant record!
So be proud that you started and hopefully finished in this year's folk festival!
What happens now?
Now we go through all your pictures and check that everything worked as it should.
A total of 533 of you signed up, which is a new record since the restart of the Stockholm Fotomaraton. Also this year, the event was sold out a couple of times. You were 445 who picked up your number plate and out of these, 14 were brave enough use analoge cameras and 72 took the new challenge to participate with the phone!
Now all these pictures will go to print and the jury will then sit down on September 19th to choose the winner.
Before that, we would like to ask you to keep your competition photos away from social media in order to remain anonymous to the jury.
However, there is a group on our site where it is ok to share your photos and in there the reflections from this year's photo marathon can be made. You can find it at stockholmfotomaraton.se/groups/fotomaran-2021-gruppen-for-anmalda/.
PLEASE NOTE! For those of you who have been around for a while, it is not allowed to share in the Facebook group anymore.
Exhibitions & awards
Now we work with the award ceremony and exhibitions of this year's photo marathon, both physical at Stockholm City Museum and digital. Exactly what it will look like, we need to come back on because it is affected by current restrictions.
Preliminary date for the award ceremony is October 16th.
Evaluation
We always strive to get better and now we need your help, how can we get better? Please help us by answering the evaluation.
Thanks in advance!
Thanks again for being part of making the Stockholm Fotomaraton a fantastic event.
Planning for next year's photo marathon is already underway, we hope to see you then!
Gabriel & Emil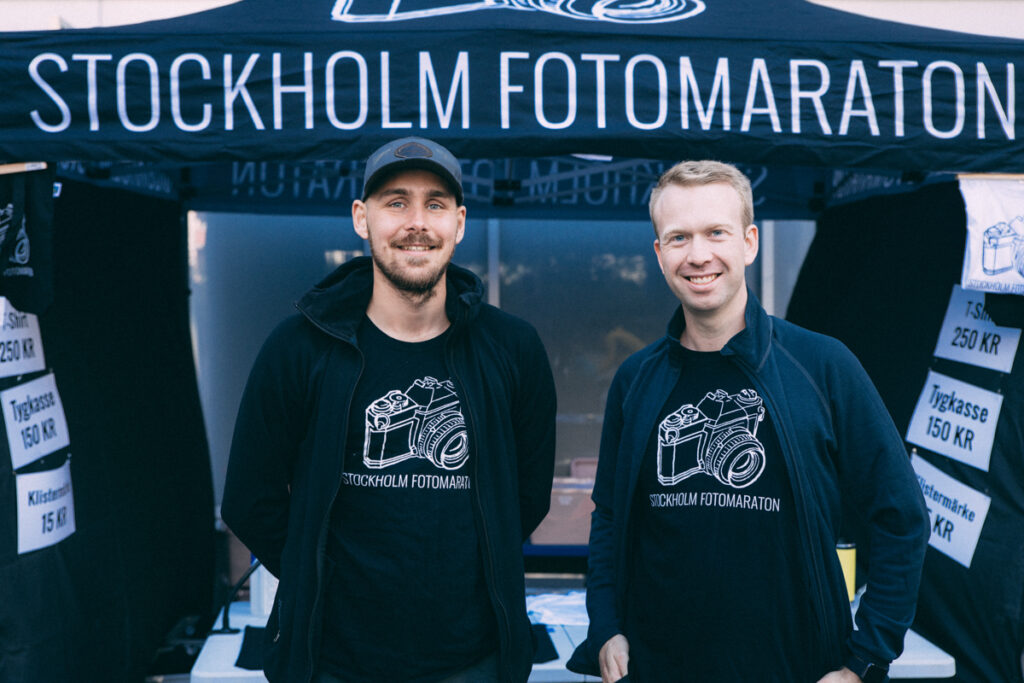 Photos: Mikael Vemmenby