Here you will find all the information you need to participate in Stockholm Fotomaratons with your mobile phone
Make sure you have the right settings before the start
Information about how you submit your photos
Set up your phone correctly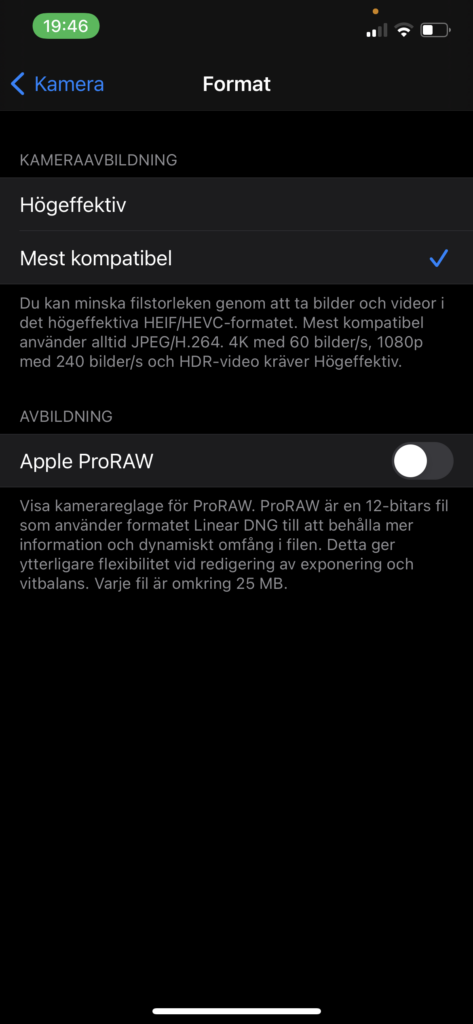 Iphone
All new models of the Iphone are set to use a High efficient picture format as standard and that we need to change back to jpeg before start.
---
To do this follow the steps below:
Go to: Settings -> Camera -> Format
Choose the alternative "Most compatible"
Turn off Apple Pro RAW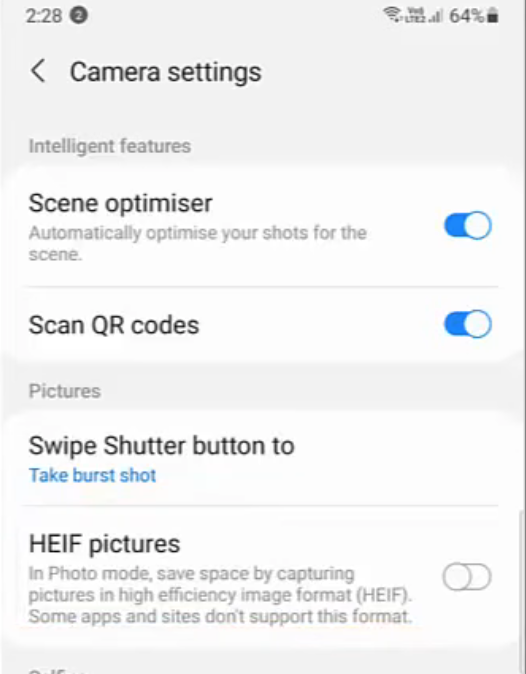 Android
Also the newer Android phones have this format and therefor we need to set them up correctly to.
What you want to do is to stop the phone from using the format "HEIF Pictures" or "HEIC Pictures"
Here are our guide to do that.
You can also look at a video guide of how to do this if you click here.
---
1. Start with the following step:
Open your phones Gallery app
Click on the three dots in the right corner (options menu) to open up a menu.
Go to Settings
Turn off "Convert HEIF/HEIC images when sharing".
2. Then do this:
Open you camera app
Go to camera settings
Turn off "HEIF/HEIC pictures"
Voila! Your phone now uses the standard JPG format.
---
How to submit your photos when you finish
When you reach the finish line of Stockholm Fotomaraton you will find a big sign with info for the Mobile Phone participants. It will tell you all you need to know. Here you will find a link to our private WeTransfer site where you upload your pictures.
When the pictures are uploaded and you have received a confirmation email you are welcome to our goal computers where we will help you through the last step of your photomarathon.